Brainstem Auditory Evoked Response (BAER)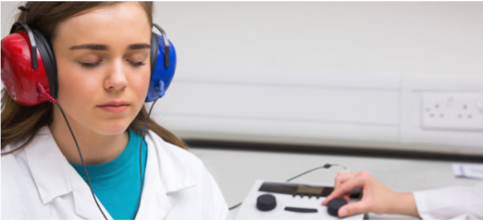 A brainstem auditory evoked response (BAER) test measures how your brain processes the sounds you hear. The BAER test records your brainwaves in response to clicks or other audio tones that are played for you. The test is also called a brainstem auditory evoked potentials (BAEP) or auditory brainstem response (ABR) test.
Which conditions are diagnosed by BAER test?